We are half way through summer (even though it really doesn't feel like summer — don't get me started)…let's start with the tail end of soccer season – the Tim Bits Jamboree. As from most of the soccer season we battled rain outs and why should the Jamboree be any different. We smiled through the rain and thoroughly enjoyed the day! Thanks to Aunty Claudette for capturing this family shot!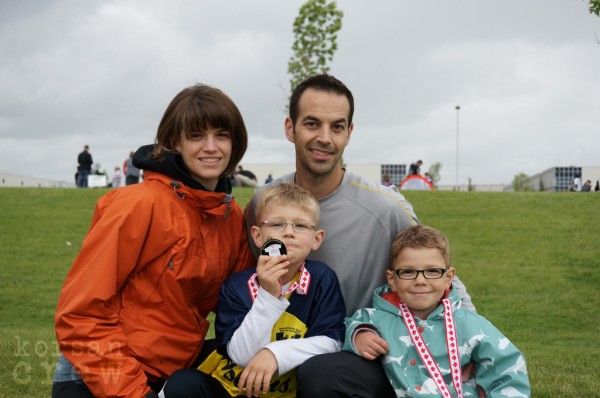 In the spring I made my "Sean" list for the summer; my annual list of things that I would love for us to get done over the summer – this could mean activities, yard work, major house cleaning, photo help. It's a Sean list as I need Sean to either help me do these things or I need Sean to do these things. My hubby loves me so much! First off we decided to replace our mulch with rock, as with all the rain, the mulch was too light and would litter the driveway and sidewalk and grass after a rainfall. I discovered the most excellent thing about having 2 boys, is that I have 2 more worker's. With much excitement, Owen and Brandon got their work gloves on and helped Dad shovel the mulch and move the rock.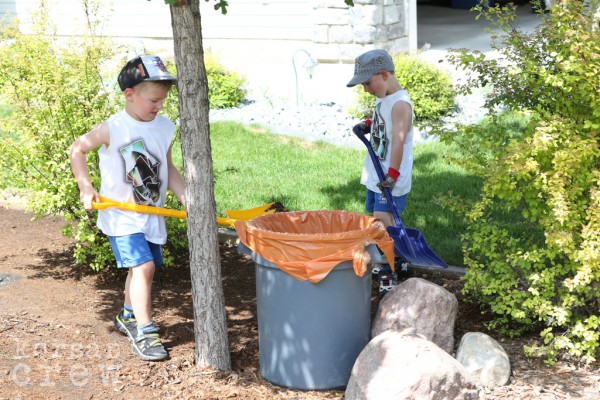 Frequent breaks were required.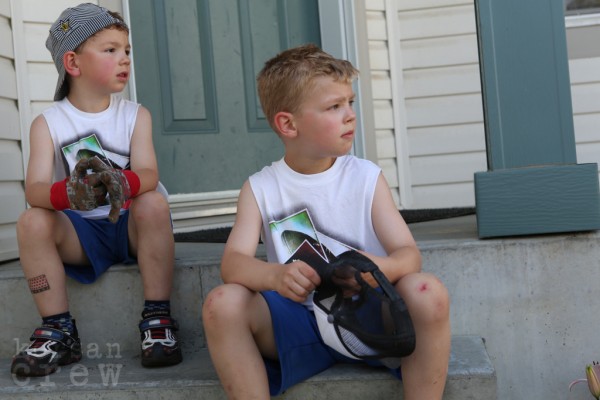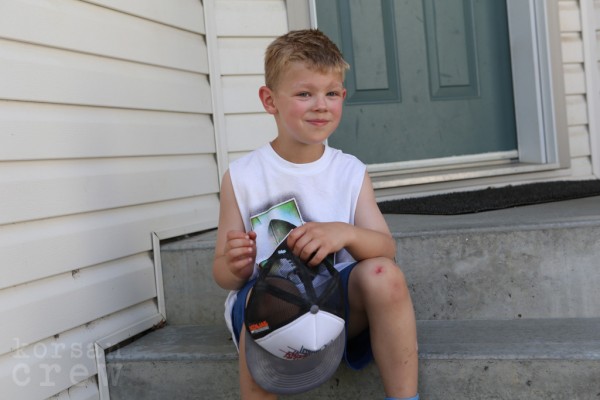 Of course it's not all work and no play…Sean signed up for the Spartan Race that was held in Edmonton this year. He accomplished the 5 km obstacle race and thoroughly enjoyed it — enjoyed it so much he will be doing the next Spartan race in Red Deer this fall. Congrats baby! So proud of you! And thanks to Kris for taking care of him through the race!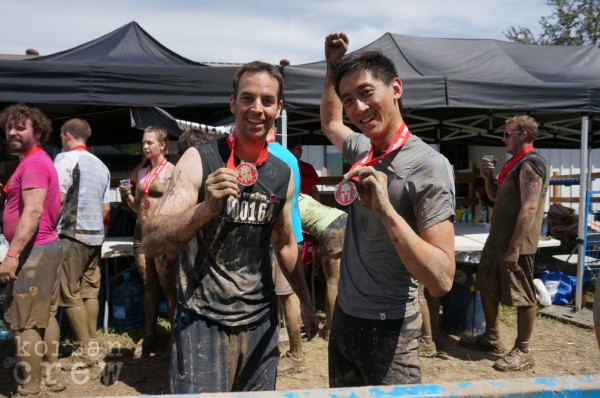 Oh yes and we cannot forget my most favorite, new hobby — gardening, as in veggie gardening. A few years ago I started a small garden with the intention of showing my boys how food can grow from seeds. Well the first year I had success which made me eager to try again. Each year since I have added more to my garden, become more adventurous and my garden has become much larger. This year I took the boys with me to pick out some seeds – Owen picked watermelon and Brandon picked pumpkins. Unfortunately Owen's watermelon has not come up – as I tell Owen, try again next year! Brandon's pumpkin has come up and is growing quite well. By early summer my lettuce had grown to a size big enough to cut and eat. Of course whenever I am picking veggies I always have the boys help!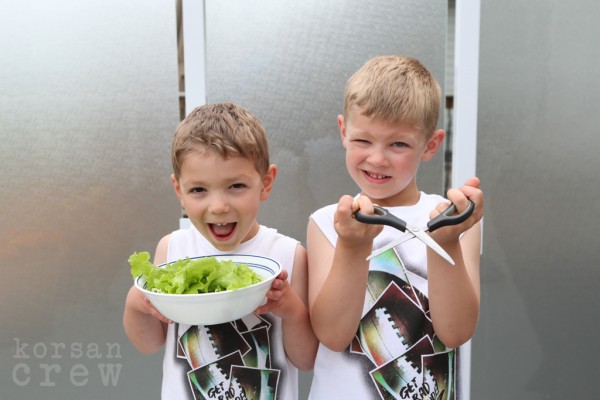 Since the lettuce, we've picked more veggies…but let's save that for another post.