Our summer holiday was all planned – take the boys to Banff to see the mountains then go onto Calgary to see the Calgary Zoo!  Well all those plans fell through when Southern Alberta experienced a most horrible flood.  So instead we turned our summer holiday plans into a stay-cation.  We stayed at home and did something each day – on rainy days we saw movies (Despicable Me 2), checked out the new Lego store at Southgate Mall and picked out books from the library.  One rainy day we stopped by the Fire Station by Callingwood.  There were fire men and fire trucks and there was even a fire call while we were there, so we were able to see what the fire men when they get a call.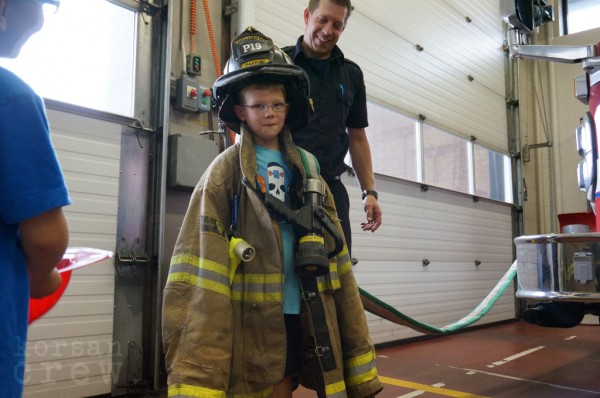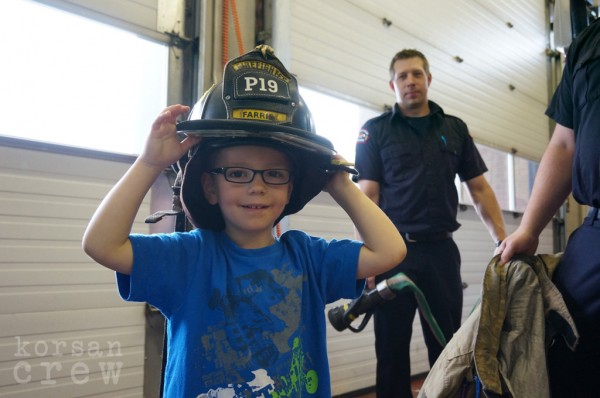 We checked out the Ukrainian Cultural Village with Grandma and Grandpa H. It was the first time we ventured out there and it was well worth the visit. I was surprised at how much I enjoyed it!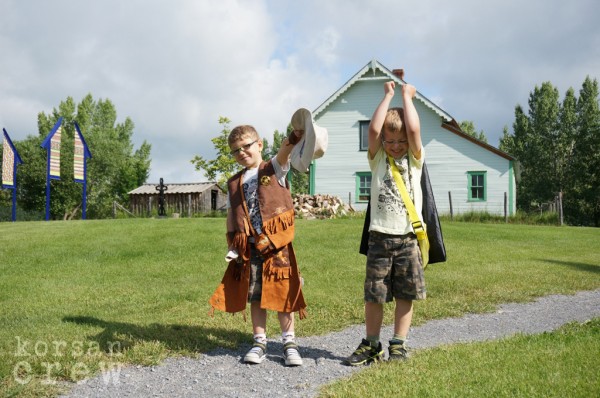 Of course the boys wanted to dress up for our outing — so we brought our cowboy and superhero along!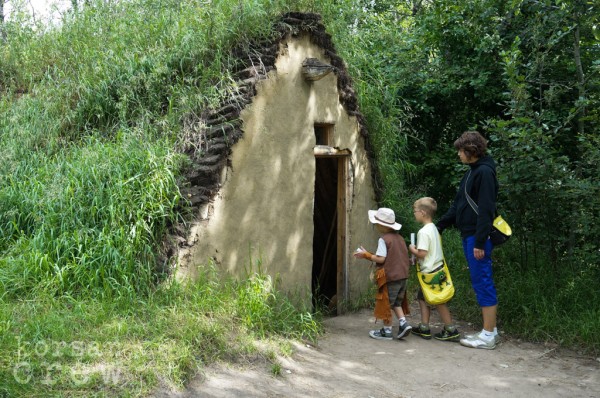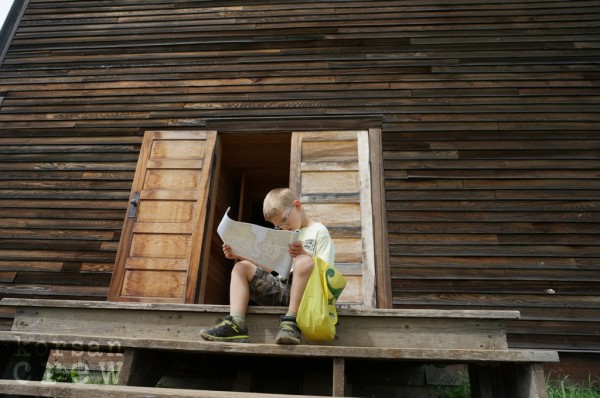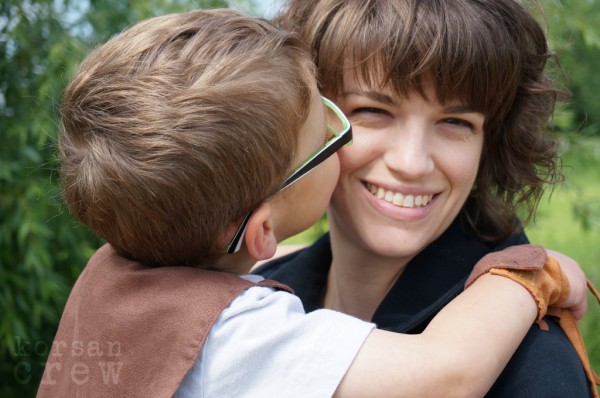 Sean was determined to be in at least one photo from our visit!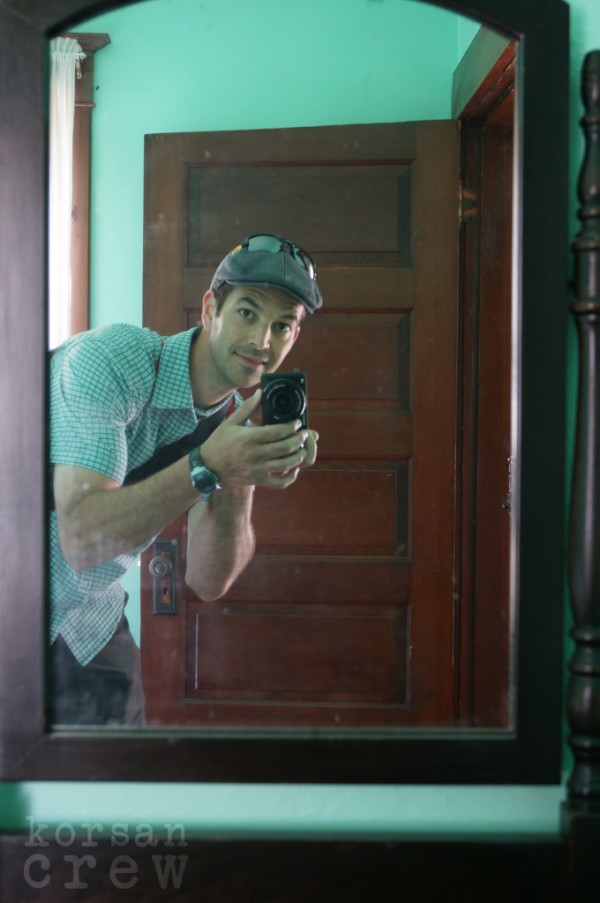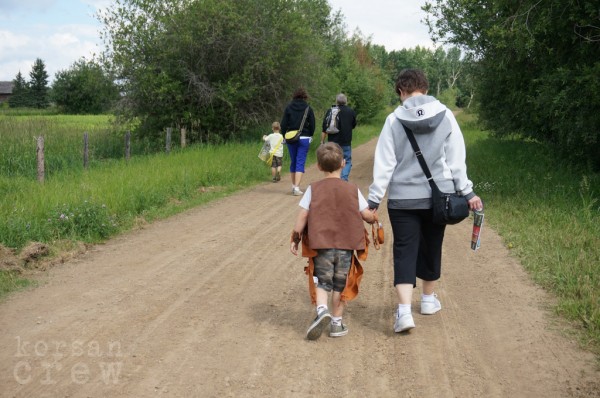 We also enjoyed our local Valley Zoo one day. I love our zoo; I think it gets a bad rap sometimes for being too small and too simple but that is what I love most about it. For the kids, I think it's the perfect zoo – you can go check out the animals, have an ice cream treat and be done for the kids get too exhausted!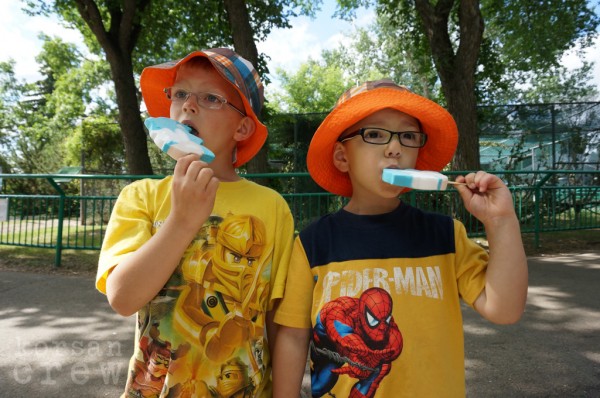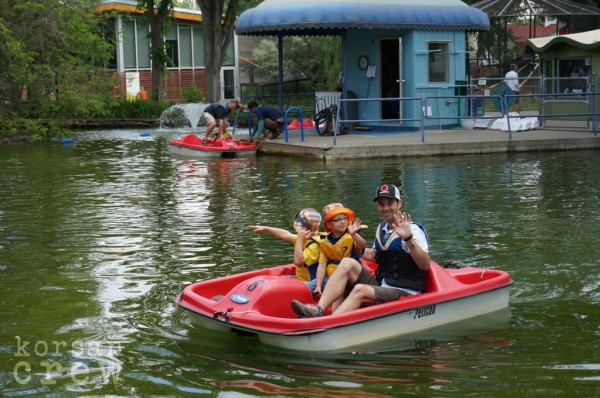 The boys really enjoyed our week at home. One of my favorite parts was that we could go out each day but we got to come home each night and sleep in our own beds!