St Patrick's Day is always a fun holiday, you get to dress in green and eat all sorts of green foods.  At the day care, they made the water table water green, used green play-dough and ate green milk for lunch.  Owen thoroughly enjoyed green day, as his hands will prove.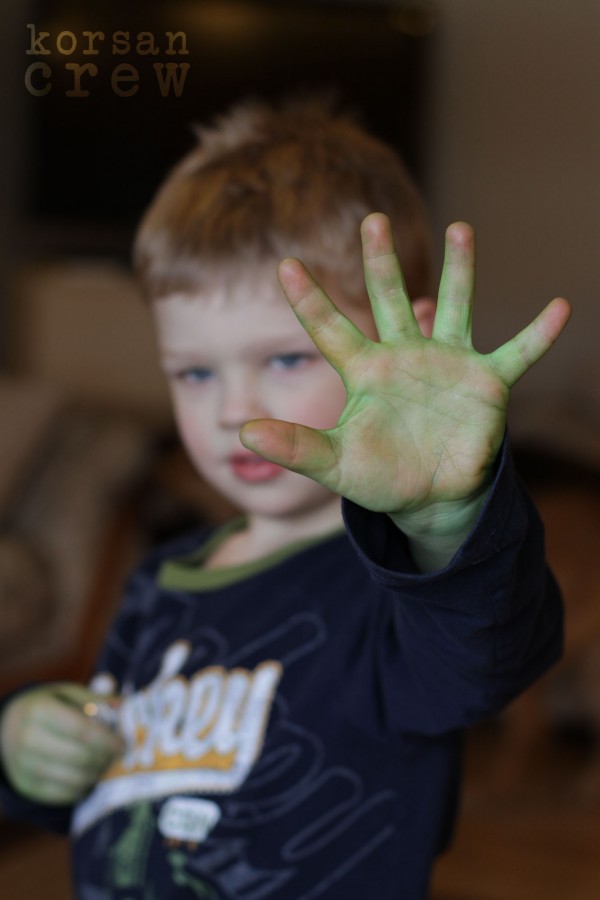 As well at day care, Owen's room made leprechaun hats. These hats were a blast with Owen and Brandon for quite a few days.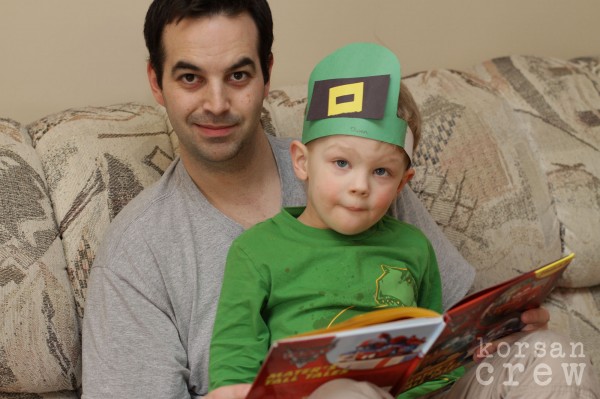 Sean and I found his green hands too amusing, as he ate dinner with green hands…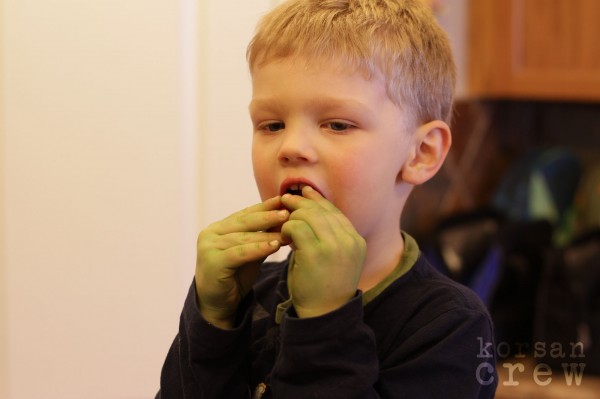 and played with Brandon…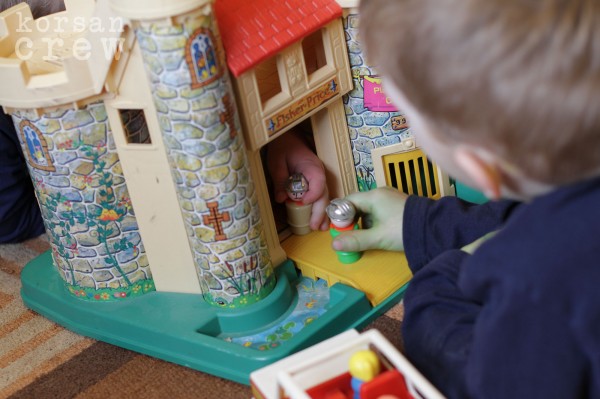 Brandon thought Owen's hands looked like Shrek's hands and for the rest of the night, Owen and Brandon would giggle and laugh as the big green ogre, Shrek.