Owen's birthday party theme this year was pirates.  It may have started out with the boys discovering the Disney movie Peter Pan and the weekly Disney Channel tv show, Jake and the Neverland Pirates but let's be honest…swords, eye patches, gold coins and being able to say….arrrrgh – that has to be why it is such a hit!  Pirate themed birthday stuff was hard to come by and I started in March searching for anything pirate.  I think my persistence paid off, because the birthday party was awesome.  There was the treasure chest full of coins, swords and hats, a pirate bouncy house and of course the cake!  Credit goes to Aunty Claudette, again, for doing an outstanding job and taking a day off work to do it!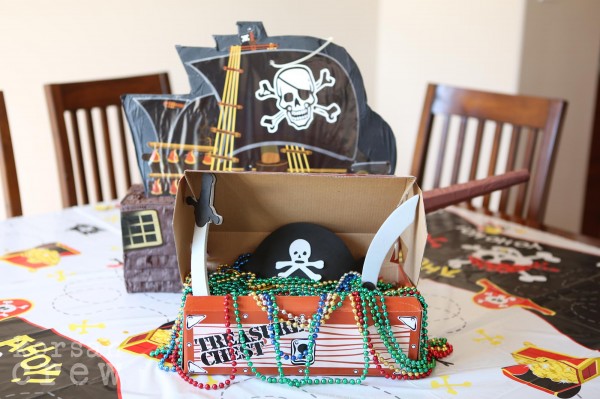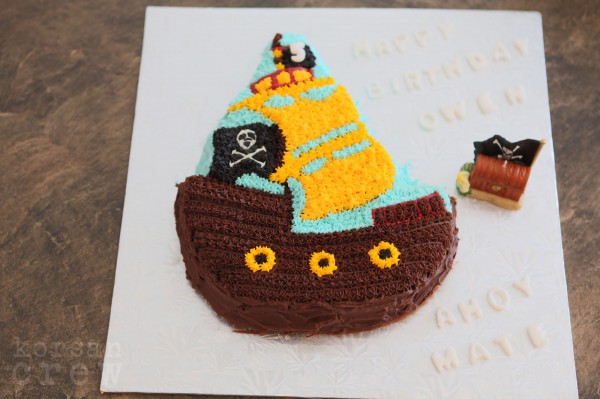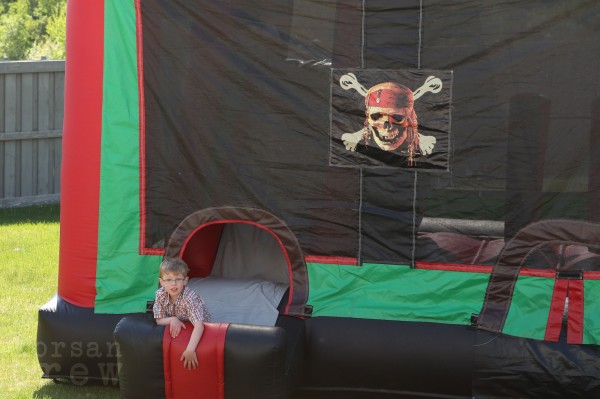 The weather cooperated for us, with sunny warm weather – May is always a tough month for weather.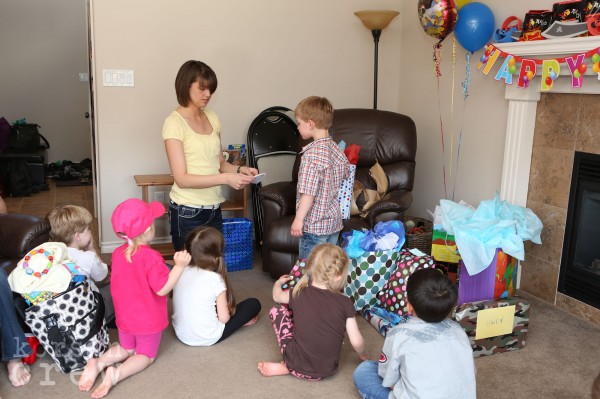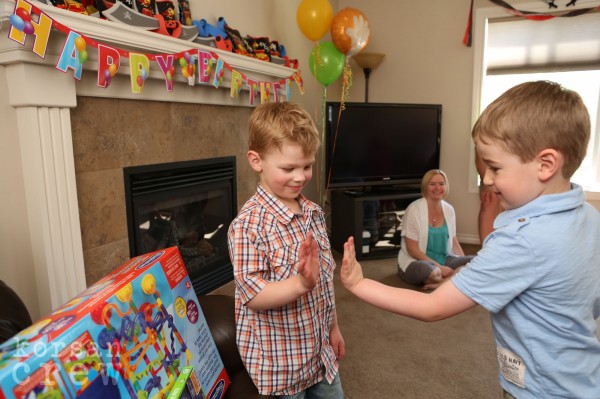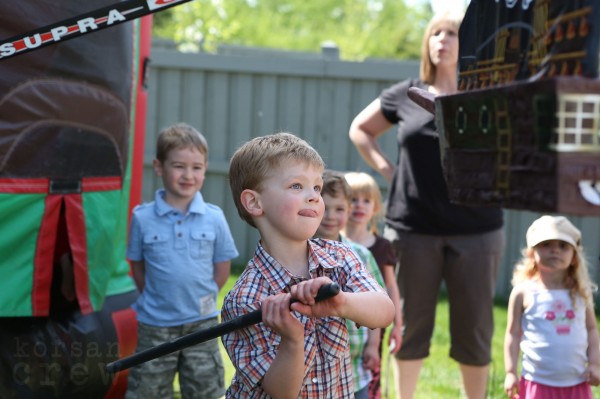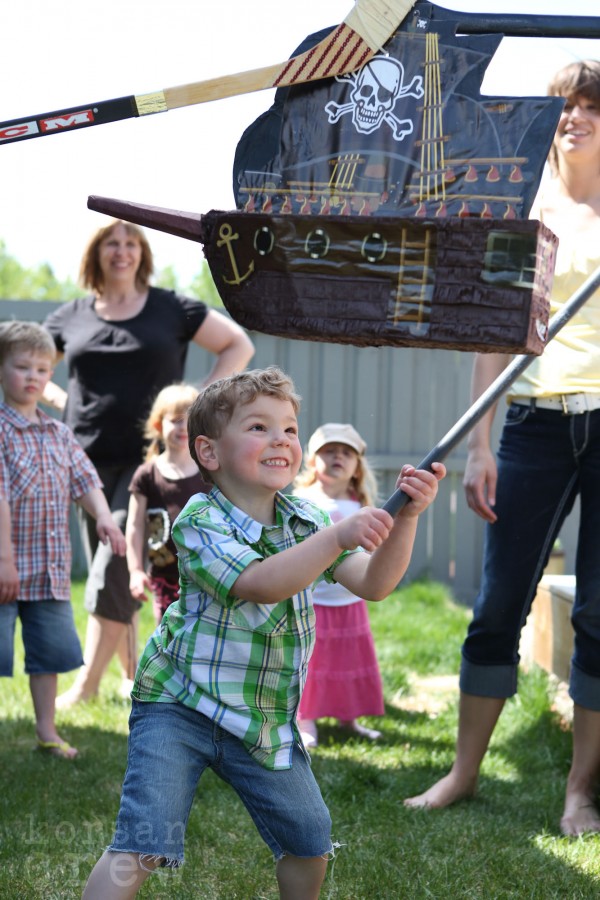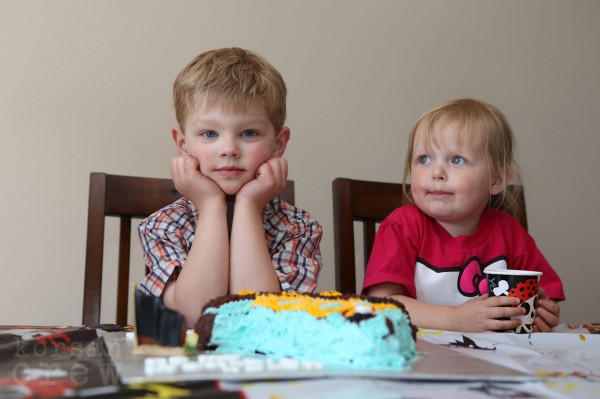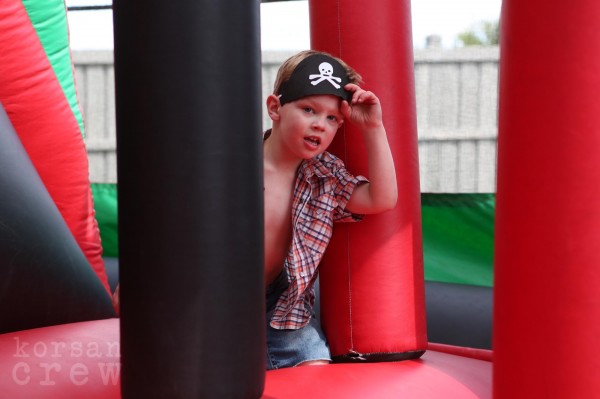 As the day went on, Owen got quite hot and insisted on taking his shirt off and having some quiet time with his new toys.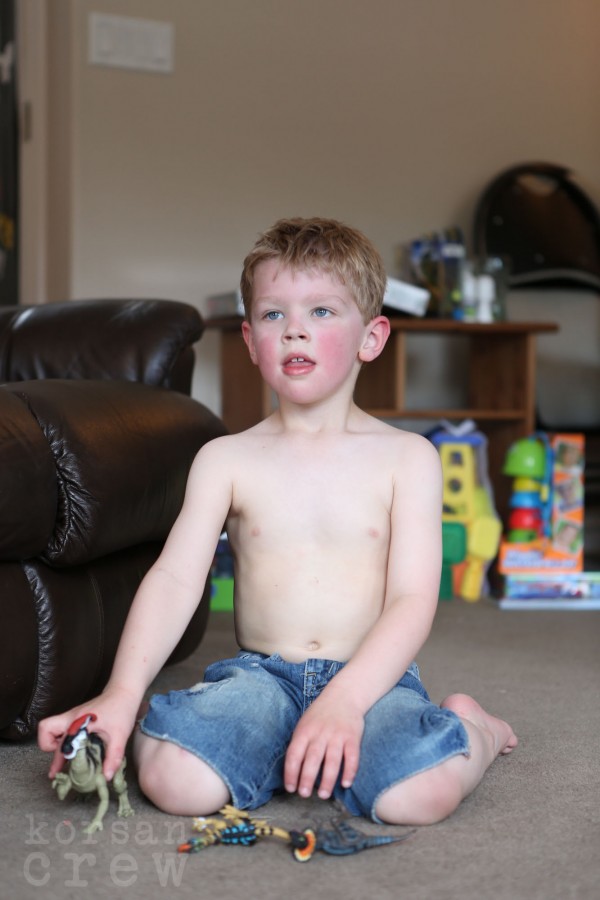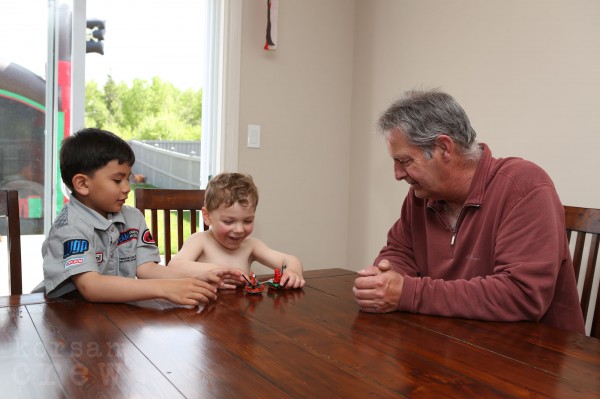 And of course the day of Owen's birthday, we did a small family celebration with dinner at Red Robin (Owen's new favorite) and then opened a few gifts at home. The dog kennel was quite a hit.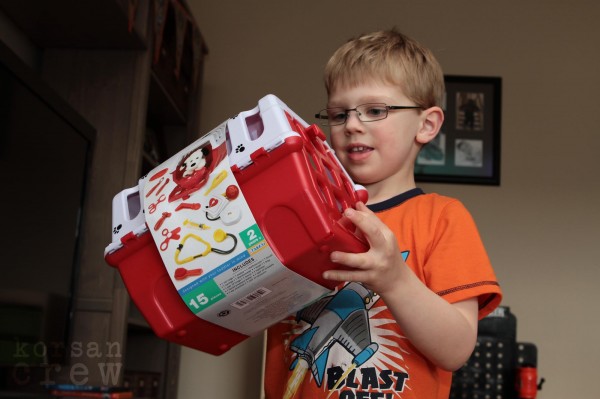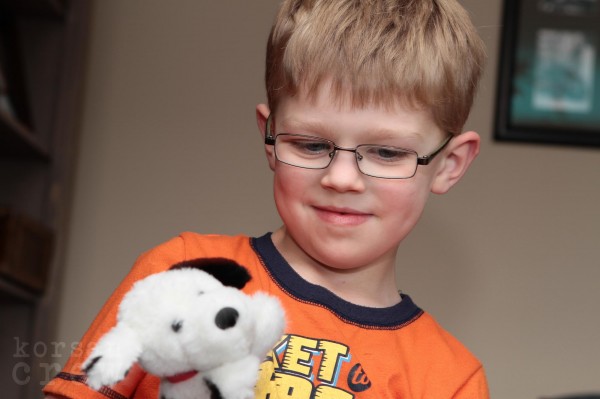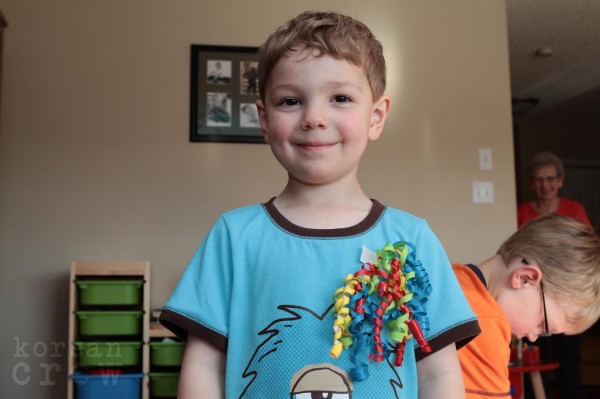 Happy Birthday one more time to my Owen!